And a new/old one: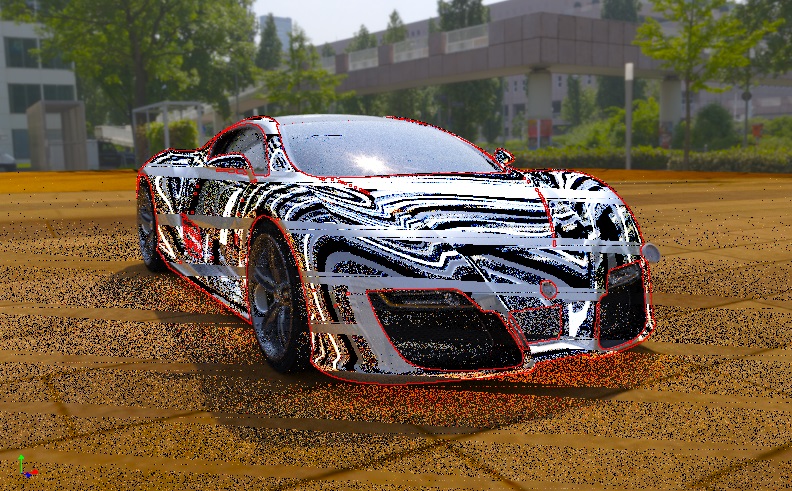 ---
---
Alien smoke (keyword: HG)
---
Posts: 8
Joined: Wed Oct 15, 2014 4:07 am
Contact:
I think this looks pretty much right.
---
Posts: 8
Joined: Sat May 12, 2012 2:25 am
Location: Los Angeles
Contact:
Not sure what happened here ...
---
Not sure yet what exactly happened here, but it kind of looks like my tracer decided that light should behave like a wave as opposed to independent particles
---
Posts: 5
Joined: Wed May 07, 2014 4:50 am
A very broken implementation of stratified sampling:
---
I really have no idea what is going on but this image kind of looks like disco lamps in full glow.
---
Some old glitches from the archives.
The first was a bvh issue, I recall; the second had to do with subsurface scattering making creepy lighting (and some nan pixels).
---
floating point precision going downhill (this should be a sphere), from a colleague.
---